Michigan Masters takes 6th Place in the Regional Club Division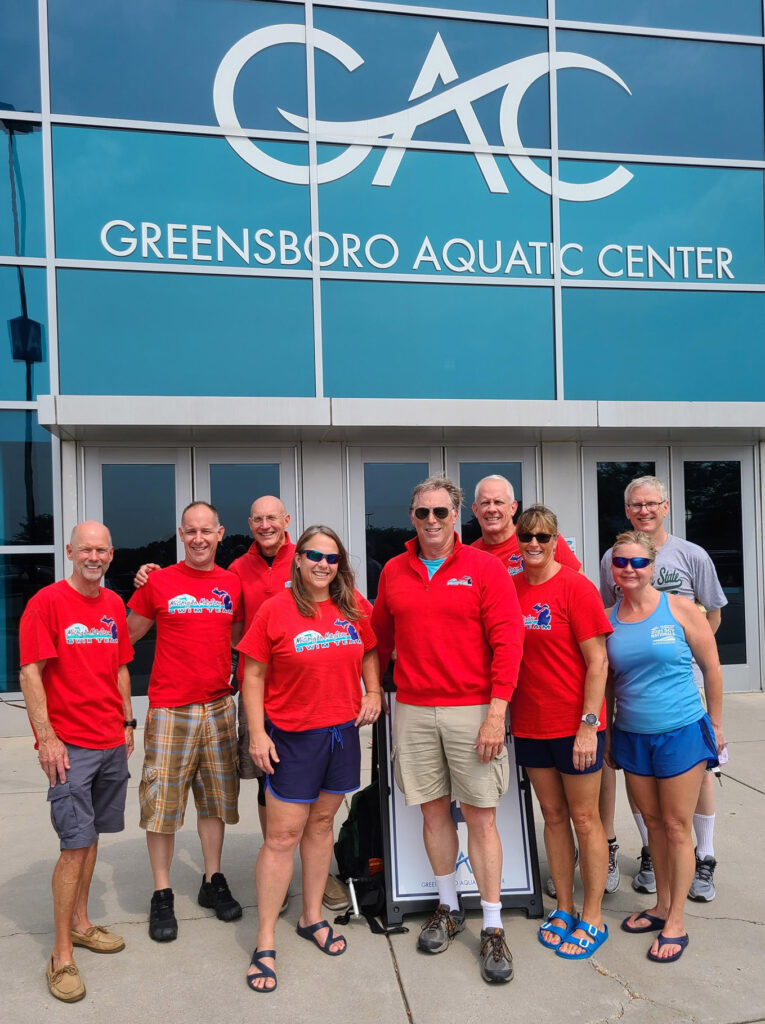 The 2021 USMS Summer Short Course National Championships took place from July 27 to July 25, 2021 at the Greensboro Aquatic Center in North Carolina. The meet was held later than usual and was postponed from April 29 – May 2 due to the coronavirus pandemic.Precautions were in place with the meet split into sessions and attendance in the Aquatic Center was limited. Age groups 60 and over swam in the morning session and age groups 55-59 and lower swam in the afternoon session. There were no Relays contested at the meet. Even with these obstacles in place, 849 swimmers from 180 Clubs participated in the meet. 14 USMS Individual Event National Records were set during the course of the meet. Michigan Masters placed 6th in the Regional Club Combined division with 325 points with 15 swimmers (Men 8, Women 7). The Men's team placed 5th with 180 points and the Women's team placed 6th with 145 points. 15 Michigan LMSC State Records were set during the course of the meet.
Pictured: From left to right. Chuck Olson, Matt Wuchte, Randy Parker, Julie Masters-Rogers, Jim Pogue, Kurt Christensen, Corrin Buck, Mitzi Amelon, and Daniel Hood. Missing in the picture: Denise Brown, Ann Kehn, Jenna Morse, John Stover, Coady Torio, and Karen Younkins.
Corrin Buck won all 5 of the events she swam and set State Records in the process. Chuck Olson won 1 event and placed 2nd in 3 others and set 4 State Records. Denise Brown placed 2nd in 3 events and set 4 State Records. Randy Parker placed 2nd in 2 events, and a 3rd and 4th in his other events. John Stover won one event and placed 2nd in his two other events. Jim Pogue set 2 State Records placing 4th and 5thin those events.
Corrin Buck was the Michigan Masters Women's High Point winner with 55 Points. Chuck Olson was the Michigan Masters Men's High Point winner with 45 points. Results, Records, and Places are included in the Exhibits. Congratulations to all 15 swimmers that swam in the meet.
Michigan LMSC Results – CLICK HERE
Complete Meet Results – CLICK HERE