Dearborn – Long Course Meters Meet
Sunday, July 28, 2019 at Dunworth Pool
Located in Levagood Park
700 N Silvery Ln, Dearborn, MI 48128
Long Course Meters Masters Swim Meet. USMS sanction # 199-S009

ALL EVENTS WILL BE DECK ENTERED.
ENTRIES Cost: DECK ENTRIES ONLY. $20.00. All events will be deck entered. Swimmers may enter a maximum of (6) events and (1) relay. The cost also includes a picnic lunch of pizza and pop following the meet, in the adjacent park area.
ELIGIBILITY: Only 2019 USMS "registered" swimmers may compete in this meet. All swimmers must have their USMS cards in their possession for verification. THIS WILL BE A "TIME YOUR OWN MEET". YOU WILL BE EXPECTED TO TIME AND OR COUNT FOR OTHER SWIMMERS!
IF you need additional information call Skip Thompson @ 248-683-2191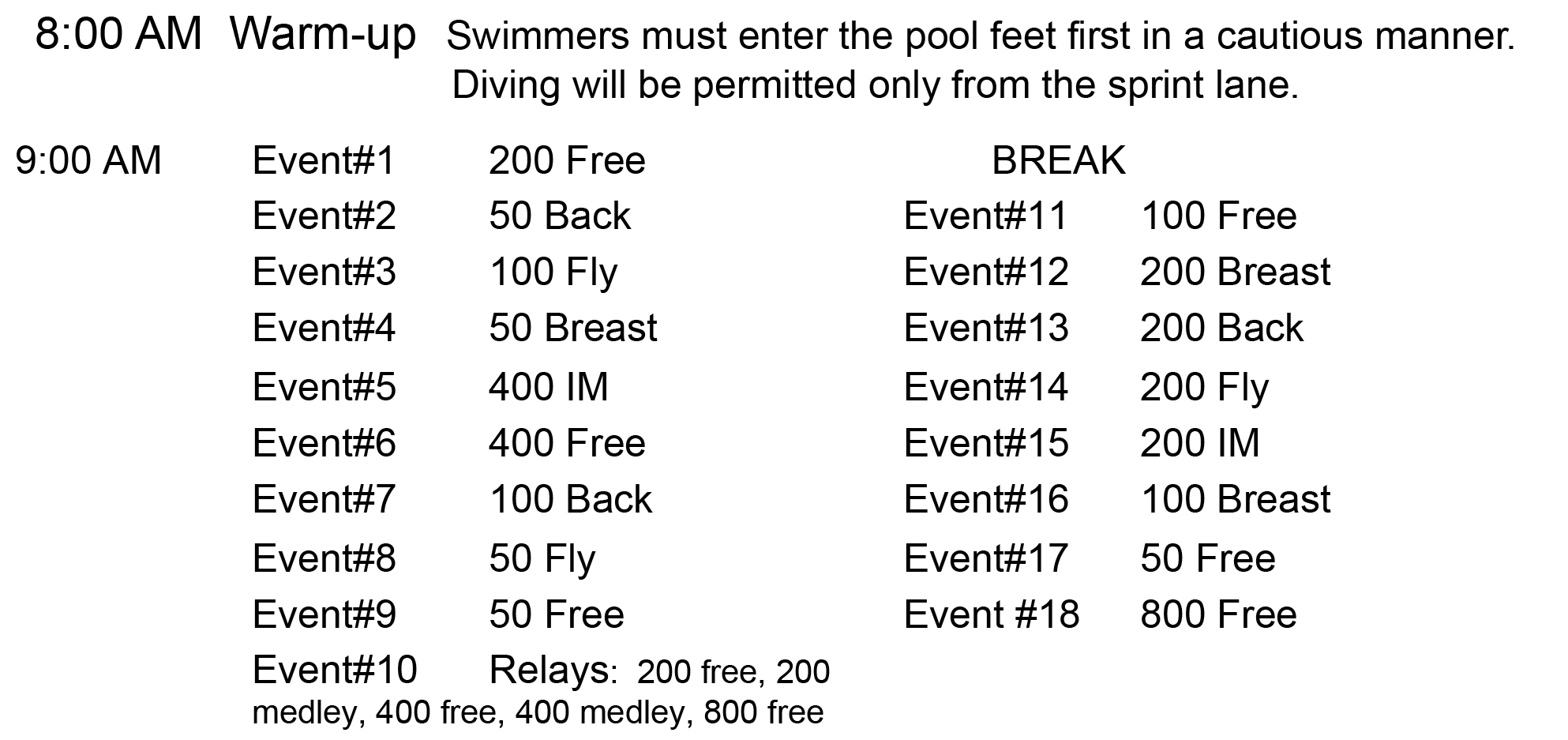 The length of the competition course without a bulkhead is in compliance and on file with USMS in accordance with articles 105.1.7 and 107.2.1.